Whatever your occasion might be ( birthday, wedding, etc. ) we can certainly make it special with our legendary cheesecake buffet
5 - 7 spectacular handmade cheesecakes to make everyone go wild.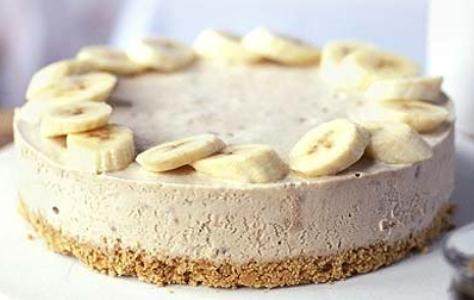 Please note that this is just an indication of what we can do.
Toppings can differ according to inspiration ...
By special order we will be happy to prepare for you
Greek Mountain
™
butter cookies
Premium handmade
Kourabiethes
Our legendary tea & coffee nibbles made with
pure melted butter and almonds
Greek Mountain
™
ice cream
The only ingredients we use for our products are :
Cow's milk cream, cow's milk, sheep and cow butter, authentic Greek yogurt, sugar, honey, fresh and/or frozen fruit, fresh lemon, fruit jam (min. 50% fruit) Philadelphia and/or Mascarpone cream cheese, and nuts.
THAT'S more or less IT !
If we use eggs they are organic from our own backyard chickens. Vanilla, cacao, coffee are the best in the market.
At the moment finding our products is a bit of an adventure as we are located in the middle of nowhere. …
but we are working on it. 😊
" Οι ιστορικοί πιστεύουν ότι το πρώτο τσιζκέικ παρασκευάστηκε στην αρχαία Ελλάδα. Πράγματι, υπάρχουν αποδείξεις ότι επρόκειτο για ένα είδος ενεργειακής τροφής, το οποίο προσέφεραν στους αθλητές κατά τους πρώτους Ολυμπιακούς Αγώνες, στα 776 π.Χ. Μετά την κατάκτηση της Ελλάδας από τους Ρωμαίους, η δημοτικότητά του εξαπλώθηκε πολύ πιο μακριά και η συνταγή προσαρμόστηκε στα προϊόντα που υπήρχαν διαθέσιμα σε κάθε περιοχή. Οι μετανάστες έφεραν τη βασική συνταγή στις ΗΠΑ, αλλά μόλις στα 1872, όταν οι αμερικανοί γαλατάδες εφηύραν το τυρί κρέμα, aπέκτησε το τσιζκέικ τη διάδοση που έχει σήμερα. Ως αποτέλεσμα, το κέικ απέκτησε πιο πυκνή και κρεμώδη σύνθεση."






"Historians believe that the first cheesecake was made in ancient Greece, and there is evidence that it was a type of energy food offered to athletes during the first Olympic Games in 776 BC After the conquest of Greece by the Romans , its popularity spread far farther and the recipe was adapted to the products available in each region.The immigrants brought the basic recipe to the USA but only in 1872, when the American milk industry invented the cream cheese, the cheesecake gained the popularity it has today. As a result, the cakes became more dense, smooth and creamy"